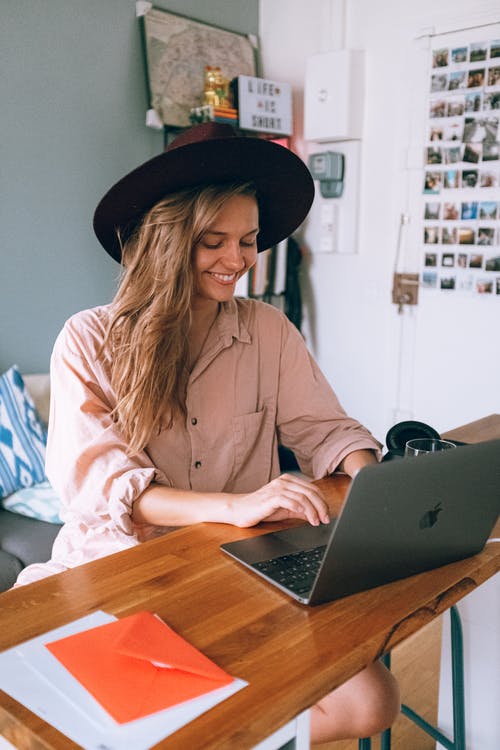 You have probably gotten your equipment ready: Laptop, working space, a chair and table, and of course, a reliable internet. You're freelance-ready and set to sell your skills. Freelancing is fun, talk more of the freedom that it offers, you get to choose your work and working hours. Plus, you have lots of time to relax and spend time with your family and friends. All of that sounds awesome. One thing is yet essential, something you need to take cognizance of is, the freelance platform you plan to use.

What are freelance websites?

Freelance websites are platforms that allow employers (clients) to post jobs and hire employees (freelancers) with relevant skills. Freelance websites make it easier for freelancers to monetize their skill, and also, for clients to hire the best talent all over the world.
As a freelancer, you need to be familiar with the freelance platform you decide to sell your skill. There are lots of freelance websites on the internet, but you can choose one or two platforms to sell your skills.

Top freelance sites

Toptal prides themselves to hiring top 3% of world-class freelancers. This includes project managers, finance experts, designers, developers, etc. This platform offers freelancers to work with the top brands like Microsoft, Motorola, Bridgestone, etc. To sell on this freelance website, they offer a rigorous screening to all applicants of their platform, including personality, language and digital skills. Except you're a professional, Toptal might not be a great choice to start. Asides from this, Toptal provides a lot of awards for freelancers.
Upwork is one of the leading freelance platforms on the website. It's also a great platform to start your career as a freelancer. With Upwork, you get long and short term contract options. It is easy to navigate the platform.
Upwork is used by most to companies and industries such as Microsoft, Airbnb, etc. Whether you're a designer or a writer, you will always find lots of jobs to apply for on Upwork. To use this platform, you have to be familiar with its system of operations. You have to learn how to write eye-catching proposals (also called cover letters), to bid for jobs on Upwork. The more jobs you get, the higher your profile rises to prominence and hence, more jobs for you.
Fiverr is one of the best and most used freelance websites on the internet. It offers jobs ranging from graphic artists, writers and even programmers. Fiverr provides a platform where clients can hire freelancers at a cheaper rate, making it a lot easier for a freelancer to get jobs.
This platform is straightforward to navigate; you don't have to worry about acquiring extra technological skills. Fiverr protects the personal data of freelancers, and also enables clients to communicate effectively with clients through a secure messaging platform. What's fascinating is, Fiverr offers a training platform for freelancers to update their skill sets, and also teach them how to pitch to the right client.
People Per Hour is a freelance platform that enables professionals around the world to find jobs that fit rightly for them. They also offer adequate financial protection; they endure to protect the interests of the freelancer and the clients. As a freelancer on this platform, you can search for clients around your region, in case you want to communicate effectively.
Guru is a platform that helps industries and companies hire the best freelancers all-around the world. Guru boasts of over 3 million freelancers on the forum. It is very flexible, making it easy for freelancers to navigate the platform. You know, what's so unique about this platform is that they charge 5% for every job, which rates as the lowest of all freelance marketplace.
With this platform, you also get to manage multiple jobs, and they provide numerous payment options.
Freelancer is one of the leading freelance marketplaces on the website. If you are looking for a platform that will connect you with the top industries and companies, Freelancer is a great place to start. Freelancer allows freelancers with skills such a mobile applications development, content writers, logo design, and lots more.
On this platform, as a freelancer, you get to bid for jobs posted by clients. If the client chooses you, you will complete the job and get paid. Yes, that easy! They also provide a flexible means of communication between freelancers and clients.
As the name says, Solidgigs also provide the best freelance jobs. These gigs are carefully selected and posted on the platform multiple times a week. Ranging from Hourly, fixed-rate, to long-term and short-term jobs, you get to choose what kind of job you want.
Also, Solidgigs provide free quality training and education to teach freelancers how to navigate the platform easily. Solidgigs offer a subscription of $19/month, but it's worth the pay, considering the value they provide.
Are you a designer? Designhill is a creative marketplace for you to show and sell your art online. They offer a platform for designers and artists to showcase their skills. Thousands of design gigs are posted daily on the platform.
SimplyHired is a great freelance site that offers both freelance and remote jobs. With SimplyHired, you can search for jobs across different locations or industries. Also, you get to know the salary estimate of the job you choose to apply. The site is easy to navigate, which helps you to get started immediately.
Flexjobs offers lots of remote job opportunities for freelancers on its platform. They are affiliated with top companies in the industries, which allows you to get quality job offers. Also, Flexjobs searches for the best job offers on the internet, so you can rest assured of getting quality gigs on the platform.
Becoming a freelancer is one of the best decisions you can make. Asides from choosing your work and working hours; you also get to alternate between various freelance sites.