Are you tired of searching for jobs on freelance platforms? You can upgrade your freelance business by going directly to your clients. And yes, the high paying clients. In this article, you'd learn:
How to find high paying freelance clients on Linkedin
How to approach a client on Linkedin
How to craft a compelling LinkedIn profile
How to approach clients on LinkedIn.
"I'm a freelance writer. I love freelance platforms, but Linkedin has helped me meet top professionals in my field. Now, I write articles for websites, and I have a great pool of connections with other clients." Dave, a six-figure freelancer.
Freelancers aim to be like Dave.
More clients. More jobs. Great network. More money. Less working time.
This is what freelancing entails: freedom. How can you quickly achieve this? Freelance platforms are great options. But you have to start by reducing your rates to get good reviews. LinkedIn offers you a platform to get high-paying clients at no cost and your convenience. But how can you find high-paying clients on LinkedIn? Let's get right to it! 
How do I find High paying clients on LinkedIn? 
One of the many ways to get high paying clients on LinkedIn is to optimize your profile. But we curated extra four strategies to get high-paying clients. 
Identify your audience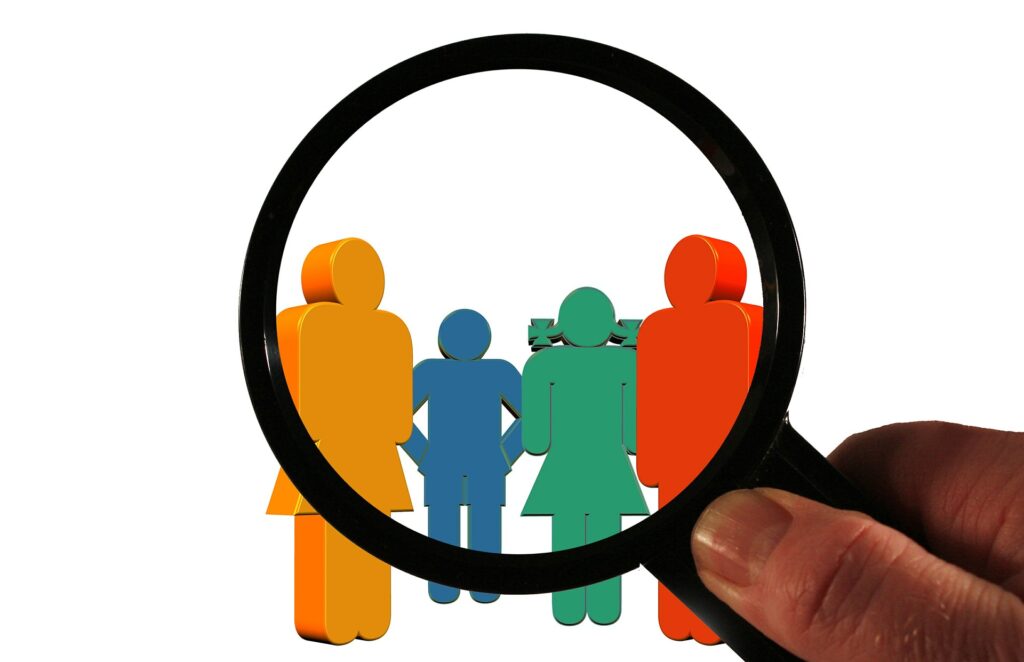 There are over 760 million active users on LinkedIn. This survey also shows that there are 260 million active monthly users. But it's not advisable to sell to everyone. Before you send connection invites, you need to answer these questions.
Who is my ideal client? 
What is/are their pain points? 
Where can I find them? 
Have a professional profile
Study reveals that 70% of recruiters check your profile before hiring! Not optimizing your profile correctly will prevent clients from finding you. To have the ideal profile for prospective clients, follow these steps.
Use an eye-catchy profile background
Will Rogers said, "You can't get a second chance to make the first impression." Your profile background is the best and quickest way to grab the client's attention. Remember, you are competing with hundreds of other professionals in your field. You need to identify what makes you unique. 
Your profile image should be professional, not blurry, and welcoming. Smile softly, and wear decent clothing. Don't use selfies or snapshots from Facebook and Instagram.
Unlike other social media platforms, Linkedin is highly professional. Pet names or acronyms are not advisable. Use your full name on your profile.
In this section, you need to summarize all you do in 120 characters. It is an important aspect of your profile. To craft a compelling tagline, follow this simple formula.
Audience + what you do + how you do it
For instance, I help business professionals to build authority and establish authority on Linkedin.
Or
I help job seekers land high paying jobs without searching online.
Use relevant industry keywords
Optimize your tagline to what your prospects are searching for. Include hashtags beside the keywords to show up in your client searches.
Craft an effective summary
Now, in this section, you can elaborate on what you do and how you achieve it. Make your summary concise, cut out all the fluffs. Use words known to your industry. Be conservative, white to a human, and not a robot.
Join LinkedIn groups
With meaningful contributions, you can find a high paying client on LinkedIn. Search for groups relative to your industry. Actively engage in conversations by making significant contributions. Via your conversations, you can establish a great network that gets you, high paying clients.
Send personalized messages to your connections
After a client accepts your connection invite, send a personalized message. Linkedin will give ideas on what to send, do not use that. Sending a personalized note makes you more genuine. When you do this, avoid discussing business immediately. Look out for things that interest the clients. You can easily find this through the client's content. Or, you can congratulate the client on a recently achieved feat. 
Share valuable contents
Through your profile, share contents that are valuable to your clients. Share industry trends, insights, news articles, or statistics relevant to your clients. 
Conclusion
Establishing meaningful relationships on Linked In helps to grow your freelance career. With consistency, you can get high paying clients by applying these strategies.