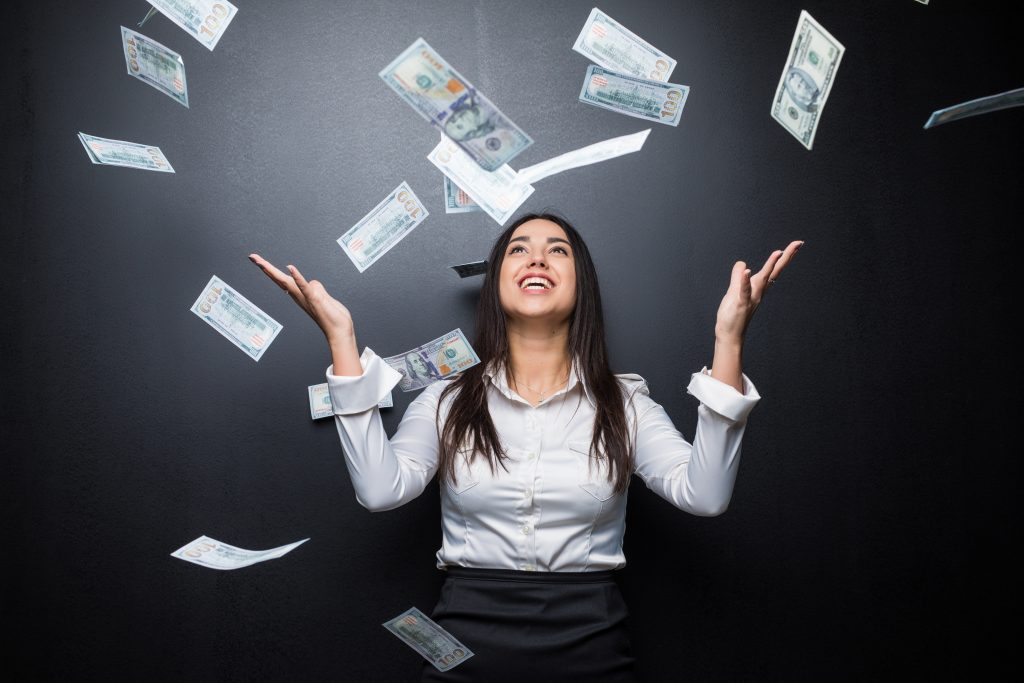 There's a lot you can achieve from freelancing in 2022. With the right guidance, you can scale your business to $50k or even $100k, and I will show you how.
WARNING!!!
You must be ready to put in the work.
It won't come cheap; it requires a lot of effort and will pay off if you follow the twelve steps below.
12 STEPS you need to take to earn $50,000 in 2022
IMPORTANT NOTE: This Article is for freelancers who have earned at least $3000
1. Have the right mindset
Forget Clichés; Mindset is everything.
It starts and ends with your thinking and beliefs. You can't make $50k or even $10k if you don't believe you can. Your mindset will affect everything, from how you position your profile, .set your rates, discuss with clients, etc. 
2. Set it as a goal
The next thing you need to do to get $50,000 by year-end is to have it as a goal.
$50,000/yr is around $4000+/ month
It looks possible when you break it down like that. You can also break that down into smaller goals.
Remember, "A dream written down with a date becomes a goal. A goal broken down into steps becomes a plan. A plan backed by action makes your dreams come true."
3. Learn how to scale
To scale, you need to understand your three significant roles as a Freelancer. And each role is essential. You don't necessarily have to fill all roles yourself, and you can have team members assist you with some of them.
Role 1: 
Technician: The person who does the work.
Role 2:
Manager: Organises things.
Role 3:
Salesman: Seeks more business.
To scale, you must have these roles in place.
4. Understand Leverage
To take on big projects, you don't necessarily have to be the only one handling it; collaborate.
Don't be selfish, Think BIG.
Involve other freelancers, outsource and ensure you maintain quality. The most important thing is getting the job done and solving your clients' pain points.
5. Price accordingly
As a freelancer, What's the best pricing method, hourly or fixed?
The answer is none of the above.
The best pricing method is Value-based pricing, where you charge based on the value you bring to the table.
Why are you charging 5 cents per word when another freelancer charges $1000 per project, even if it's 500 words?
Perceived Value
Value-based pricing ensures that clients feel happy paying your price for the value they're getting.
For this to also work, there are two critical factors
You must ensure you are targeting quality clients
You also walk the talk, i.e. you are valuable.
6. Search for and Target Quality Clients
There are ok clients, and there are Quality clients. You can't afford to waste your time with mediocre clients. You can deal with them as you build your portfolio. 
If you want to scale, quality clients are who you need–clients with a reasonable budget, good reviews and history.
They make your life easier and get you to the $50k goal faster.
7. Your Portfolio must be top-notch; improve it
Work on your portfolio.
You have completed jobs already.
Keep the samples, showcase them, let potential clients know that you can do what you said you can. You can also create samples for the potential jobs you want; this way, clients can see that you are capable of getting the job done
8. Restructure your Profile
Now that you are targeting the big clients and, if you want to scaleQualitywant to earn the big bucks, you must look like one. Make potential clients know that you are the real deal.
Work on your profile, ensure it's showing your strengths. I believe you have earned from freelancing (one criterion for reading this post), showcase the testimonials you have gotten from clients on your profile.
9. Learn how to write mind-blowing proposals
Whether it's freelancing platforms, social media or cold email you are using to target quality clients, your proposals to them must be top-notch.
Show your experience, your expertise and tell your clients how you will be an asset to them. Make them understand that you will be solving their pain points.
10. Deliver Quality so you can get referrals and return clients
Don't just deliver a good job; do a great job.
Give clients a "WOW" experience, make them become return clients and give you referrals.
Clients mostly have a network of other clients like them they can refer you to if you give them an unforgettable experience
11. Learn how to Upsell clients
Another way to earn the big bucks is by upselling clients. Show how you can take on more responsibilities, deliver quality jobs, and solve their pain points. This helps you upsell your clients, making them release the purse for you.
When clients can see how valuable you are, you are in a position to upsell them.
12. Skill up
Everything from 1 to 10 (even 11) won't be possible if you don't have the right skills.
Ensure you are constantly updating your skills to meet you with the dynamic world. The right skills make you valuable. Find a way to have supporting skills when you can or better still learn high-income skills. These skills scale you to $50k faster.
In summary, here are the 12 steps discussed above.
12 steps to help you scale in 2022
1. Mindset
2. Set it as a goal, then break it down to smaller ones
3. Learn how to scale
4. Understand Leverage
5. Price accordingly (Value over hourly or fixed)
6. Search for quality clients
7. Portfolio
8. Profile
9. Proposal
10. Quality for referral
11. Upsell
12. Level up your skills
Ensure you take each step seriously and put them into action. I can't wait to celebrate you on your $50k and $100k milestone.